[ad_1]
Move Electric rating: three and a half stars out of five
How much does it cost?
£114.99 one off cost including standard mounting bolts, or £118.99 for anti-theft bolts and special tool. Plus, it's £3.49 per month or £34.99 per year to sign up for the Bicycle Guard service.
What is that?
AlterLock is a lightweight (50g to be precise) anti-theft unit that contains an alarm and GPS tracking. It's small enough to be quite discreet, as it mounts behind a bottle cage. For the more aero-worried among us, AlterLock claims to have tested it in the wind tunnel, and their data shows that "at 40 km/h, the Cd value is +0.00062. That's less than 0.01 seconds of extra travel time per hour. I can't confirm or deny this, but it's safe to say that I can't blame the addition for slow Strava segment attempts.
How is?
The AlterLock device is quite easy to install – it's like putting a bottle cage on your bike. It can be a bit tedious as you have to hold the bottle cage and the device at the same time while you attach it to the frame, but once you have a bolt in the hard part, it's over.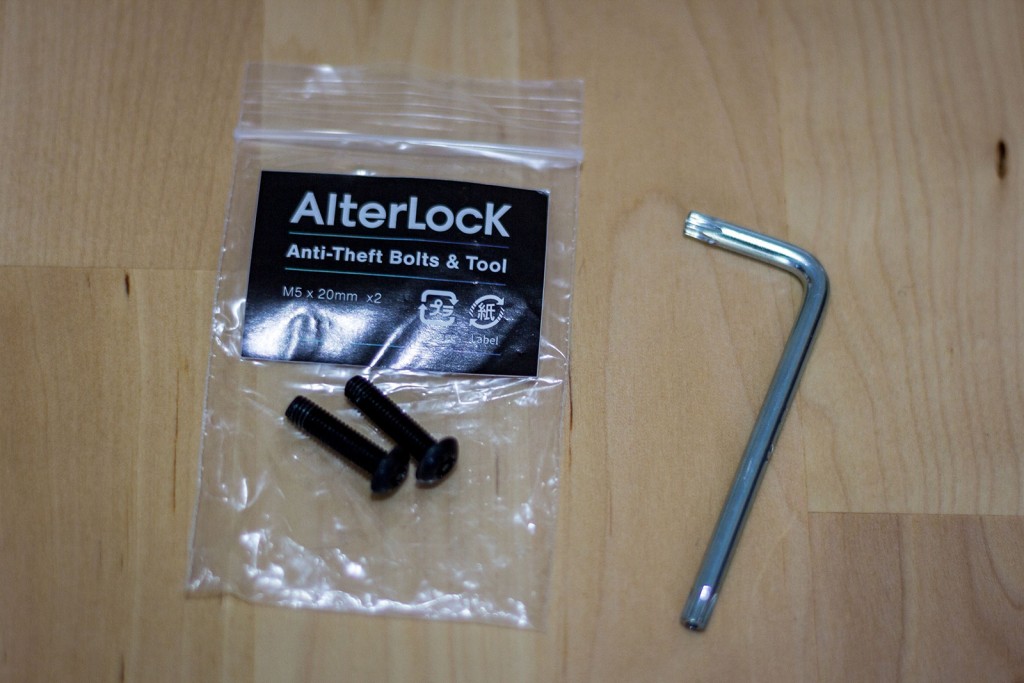 Next, you need to download the AlterLock app – without it, you won't be able to track your bike's location. The app itself is reasonably intuitive, you sync your device with your bike – only one can be 'attached' to each bike – and you can download details of said bike should it be stolen and you need the information.
From the app, you can choose your settings, including device sensitivity, i.e. the amount of movement needed until the alarm sounds, whether or not an alarm sounds , etc. You can also lock and unlock the device from the app.
If your bike is moved while locked, the device will sound an alarm and send a notification to your phone. If you open the notification you have the option to tell the app it was a "misdetection" or you can tap "save information" which brings up a screen asking you to complete details to share on social media – this prompts you to contact the police in the event of theft.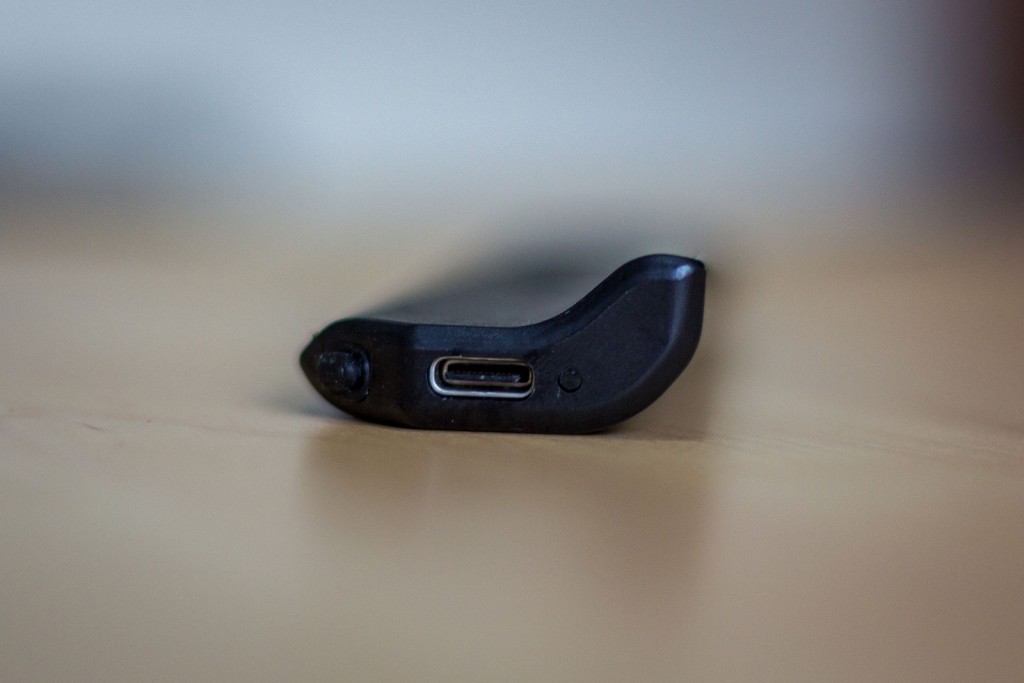 The device is tracked once a minute to determine its location, which you can then view through the app. In terms of tracking, AlterLock uses the Sigfox network which although generally good does not fully work when the bike is indoors so it transfers to WiFi networks which again depends on several factors to know whether it will work or not. There's a map that details Sigfox coverage here, and while it worked reasonably well for me, if my bike was about 10 miles north I might have trouble locating it.
I couldn't persuade anyone to try and steal my bike to test the tracking accuracy, but I deliberately locked it up and moved it around West Yorkshire to check if the app could determine where I was – and even at the top from a windy moor he did it, which boosted my confidence in him.
Recharging it is simple. It requires a USB C cable which is not included and only takes a few hours to fully charge. I found the battery lasted about two weeks on high sensitivity, so it can last longer if you set it lower.
Overall, I would say the device is more of a deterrent than anything else. It's subtle enough to be noticed only if you're looking for it, and the alarm will likely deter thieves unless it's a very loud and busy area. It's not impossible to remove, so if someone has managed to take your bike and realize it's a tracker, especially if you don't buy the anti-theft bolts, you only need an Allen key to remove it.
It certainly gave me a bit more peace of mind when leaving bikes outside shops or cafes, although if anything happened the fate of your bike would be in the hands of the police – perfect tracking or not – while you thought this is something the value of your time depends on you.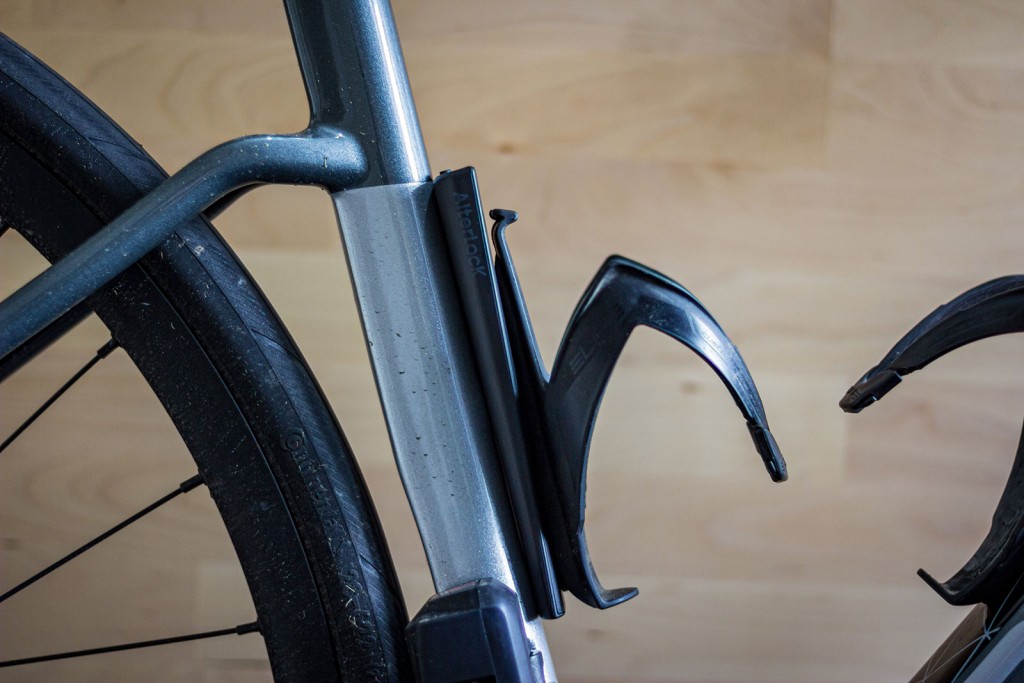 What's in the box?
AlterLock device, 2 x bolts, USB cap
Where can I buy it?
Directly from AlterLock or Amazon.
Verdict
This is great for a little extra peace of mind when leaving your bike unattended, even when it's locked. The GPS works reasonably well and the alarm is loud enough to get people's attention, the only downside is the extra subscription cost and the lack of constant GPS tracking.
READ MORE
Subscribe to the Move Electric newsletter
e-CARS
Electric car news and reviews
4 reviews
10 Electric Car Myths Busted
Video: Can the National Grid cope with an increase in electric vehicles?
e-BIKES
Electric Bike Reviews and News
Ducati MG-20 electric bike review
What to look for when buying an e-bike: Top tips from Move Electric
The Rise of Volt Bikes: "When We Started, People Thought We Were Crazy"
e-MOTOS
Reviews and news about electric motorcycles
Maeving RM1 electric motorcycle review
Q&A: Zapp founder explains why electric mopeds are the future
Government plans to ban sales of new non-zero-emission motorcycles in 2035
e-SCOOTERS
Electric Scooter News and Reviews
Ducati Pro 3 electric scooter review
Tier to upgrade e-scooter fleet with smart 'Parrot'
Q&A: Neuron Mobility's UK boss on e-scooters, safety and helmet selfies
e-WORLD
News from the electronic world
Polestar to supply battery technology to electric boat company Candela
Engineering giant ABB is working on an electric Dover-Calais ferry
Up, up and away: even hot air balloons are going electric
[ad_2]
Source link