Are you still worried about where your loved ones are and can't seem to keep up with your kids? Well, it is high time that you tried a reliable cell phone tracker which would help you locate your family or friends remotely. After all, with a phone tracker app, you can always check if your kids are at school or with their friends instead of calling them all the time. Here I will make you familiar with the 7 best free phone tracker apps that you can use on your Android or iOS device.
1. FamiSafe
FamiSafe provides a complete solution to monitor your family's digital well-being and get their real-time location. The app works on all major platforms and lets you monitor your family's exact location along with tons of other features.
Real-time location tracking
On FamiSafe cell phone tracker, you can monitor the exact live location of your family which would keep updating on the map.
Detailed location history
The app also offers a "Location History" feature to check their past whereabouts or the routes they have taken each day.
Geolocation alerts
The free phone tracker app also allows us to set geographic barriers that would instantly notify you whenever your family member enters or leaves a restricted area.
Other characteristics
Besides being a phone tracker, FamiSafe can also be used to apply web filters on a device or block any app remotely. There are also tons of features to enable parental controls on the target device, set up strict screen time, and even get detailed activity reports.
Works on: Android, iOS, Fire OS, Windows and Mac
2. Google Maps
If you are looking for a free phone tracking solution for Android devices, you can try Google Maps. The built-in Android app allows us to share our location with anyone for any length of time and can easily be used to track our loved ones.
Google Maps has a dedicated location sharing feature that your family members need to activate on their device first.
The app has a built-in option that lets you set a specific duration for location sharing.
Powered by Google, it has extremely high accuracy, but it will only work if the device is connected to a stable internet connection and its GPS function needs to be turned on.
Even though it is a 100% free phone tracker app, it only has limited functionality and can be turned off at any time.
Works on: Android and iOS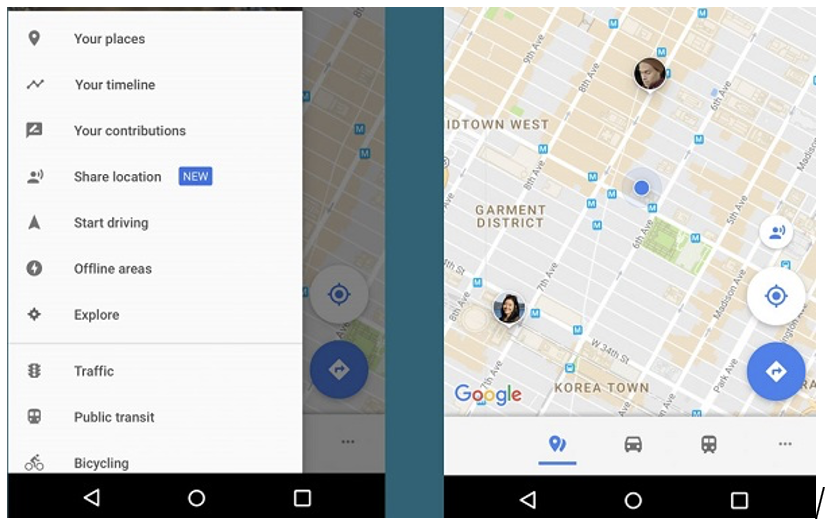 3. Find my friends by Apple
For anyone who wants to learn how to track someone's iPhone for free, this would be an ideal solution. Developed by Apple, it is a free built-in phone tracker app that can be found on all iOS devices. Although it is quite easy to use, the only downside is that the other user can turn on / off the location sharing feature whenever they want.
After adding them as friends in the app, you can easily start sharing your location in real time (can be stopped at any time).
It is a native phone tracker app developed by Apple and available for free on all major iPhone models.
There is also a provision to set geographic barriers (for school, home, etc.) and to be notified whenever the other person passes through that area.
Other features include location sharing via AirDrop, setting up parental controls, location based settings, and more.
Works on: iOS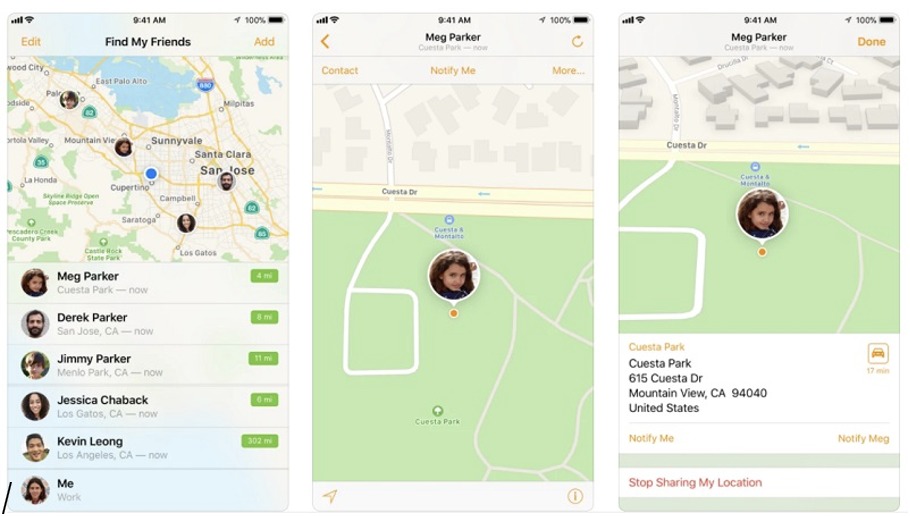 4. Find my Samsung mobile
Just like Apple and Google, Samsung has also come up with a unique way to locate a lost or stolen device. Although the free phone tracking service can also be used to keep tabs on others (if you know their Samsung account details).
To use this cell phone tracker hack, you need to access their Samsung account by entering the correct credentials.
On their Samsung account dashboard, you can visit the "Find my mobile" feature on the side which would provide the device's real-time location.
In addition to that, there will be other options to remotely ring the device or lock it (for parental or privacy controls).
At this time, there are no options to configure location barriers in Samsung's Find my Mobile tool.
Works on: Samsung devices only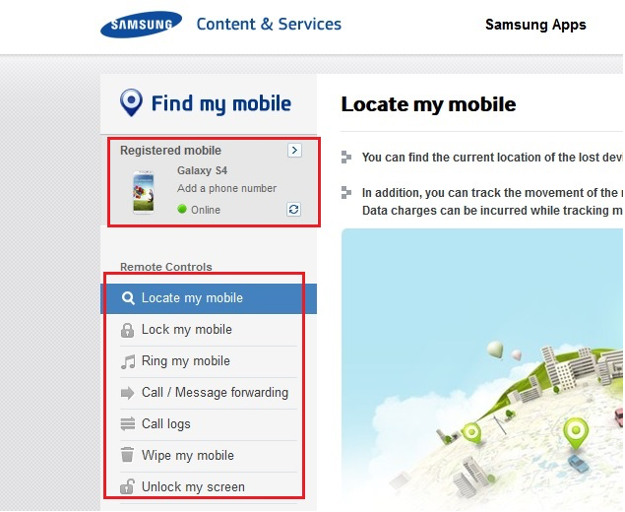 5. Glympus
It is one of the most trusted cell phone tracker apps that you can use for free on iOS and Android devices. It supports cross-platform device tracking and can also be integrated with other social apps
Phone tracker app supports real-time device tracking which you can check instantly on any paired phone.
Besides verifying a dynamic map, the phone tracker also records dedicated past location history (along with routes and records).
Glympse also supports configuring multiple geofences that can send instant alerts for check-ins and check-outs.
There is also a dedicated ETA feature that would let you know someone's estimated time of arrival by incorporating dynamic traffic information.
Works on: Android and iOS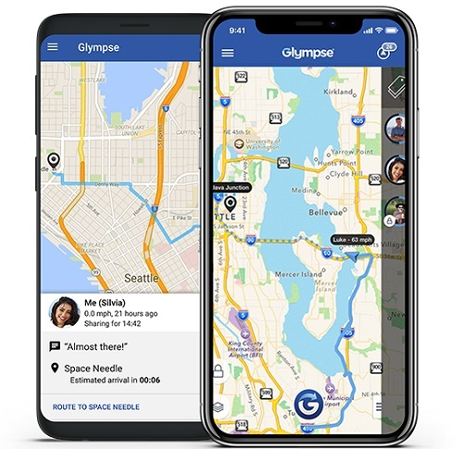 6. Family tracker
Family Tracker has been around for quite some time and is considered one of the best free phone tracker apps for Android and iOS. Although only its basic version is available for free, you can upgrade to its premium version to access advanced location tracking features.
It supports real-time tracking of multiple iOS and Android devices which can be managed in one place.
Also has a "Location Ping" feature so you can ask your kids or family members to update their location.
There are also features in this phone tracker app to check their past location history or set up multiple geofences.
Additional details on the battery status of the phone are also provided. There are also dedicated SOS options for your kids to use.
Works on: iOS and Android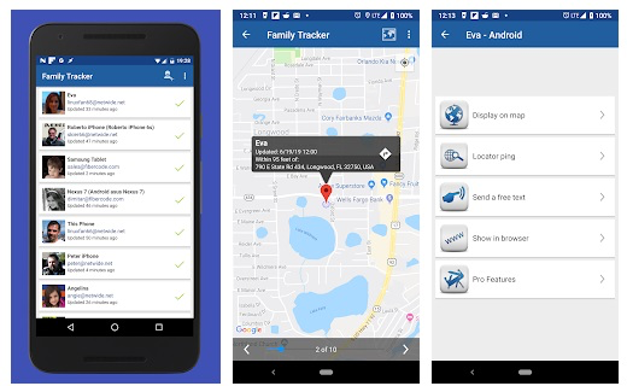 7. One locator per family locator
Finally, if you want to learn how to track a cell phone for free, you can also explore One Locator. Please note that from now on, this free phone tracker only supports Android devices and will not be an ideal cross-platform tracking solution.
Once the cell phone tracker app is installed on both devices, you can connect them and start tracking their phone remotely.
In addition to their real-time location, a dedicated history of all past recordings and routes would also be kept.
There are also provisions to set up geographic barriers and receive instant alerts whenever they leave / enter the restricted area.
You may also receive additional alerts whenever their cell phone's battery is low (or if they activate an SOS signal).
Works on: Android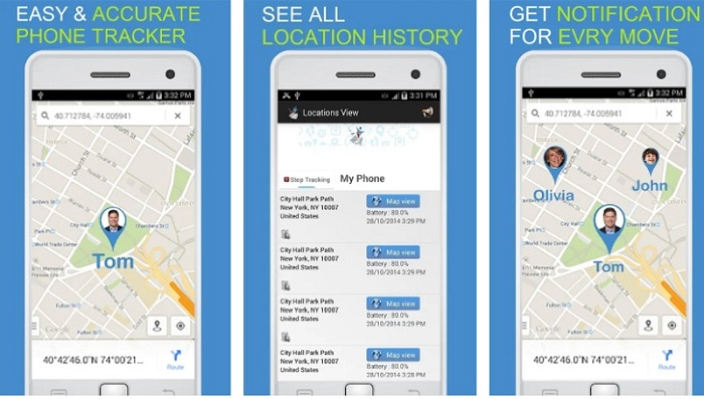 I am sure that after reading this article, you will be able to choose the best cell phone tracker app to remotely locate any Android and iOS device. Most of these solutions are extremely easy to implement, and you can learn to track someone's phone by following the basic instructions. However, to get advanced parental control and monitoring options, a dedicated phone tracker like FamiSafe would be an ideal choice. Since it can track your kid's real-time whereabouts with in-depth use of activities, it will help you remotely monitor their location and phone usage.